Secure and Easy Data Recovery from PeaSoup
Get pricing or a free trial for Veeam DR
Why Veeam for data Replication?
Switching to Veeam will save you money. Veeam DR is the most cost-effective replication platform on the market right now.
Veeam provides support for new VMware and Hyper-V releases. Veeam is quick to integrate and works seamlessly with your hypervisor supporting them both on a single console and infrastructure.
Veeam delivers Instant File Recovery which enables admins to restore guest files from a compressed and deduplicated backup without having to restore an entire machine.
VM Recovery made easy. Veeam eliminates the need to extract the backup and copy it. You can simply start the virtual machine from your backup instantly, and if necessary can be restarted again on any host. The full recovery can be done in the background with no impact on users or the business.
No hidden costs. You pay for what you use only. Simple and transparent pricing structure per GB for data selected.
Veeam Backup & Replication includes built-in WAN acceleration. This means Veeam can determine what data blocks are already copied over to the offsite location sending less data across the WAN connection.
Get your data back online in minutes with PeaSoup.Cloud. We're embracing high performing liquid immersion cooling technology for sustainable, fast and secure replication of your data. The ultimate level of protection data replication and offsite backup bundles comes with huge discounts. Enquire now! Free trials are also available.
Replicate your data to PeaSoup Cloud with ease. We provide live guidance or simple-to-follow setup guides.
Simplicity is at the heart of PeaSoup. PeaSoup DRaaS provide affordable and efficient, image-based replication. Licensing and pricing are simple and straightforward based on the amount of VMs and data storage. Monthly rolling service or discounted long-time contracts are available.
PeaSoup DRaaS platform uses our eco-friendly liquid-cooled tier 3 data centres. This technology is more resilient and high-performing compared to traditional cloud providers. We don't charge extra for being eco-friendly!
Our 24/7/365 service desk is included as standard available to you by phone or Zendesk ticketing system. No question is too small.
Disaster Recovery from £0.12 per GB
Veeam Cloud Connect Replication
The cost for our DRaaS starts from 12p per GB of data stored, based on the size of the original VM.*
Engaging with PeaSoup, we aimed to have a replication of all critical services that could be tested and proven in advance without disruption to the live environment and without budgets spiralling out of control.
Pip Hignett
Systems Administrator, Central Scotland Valuation Joint Board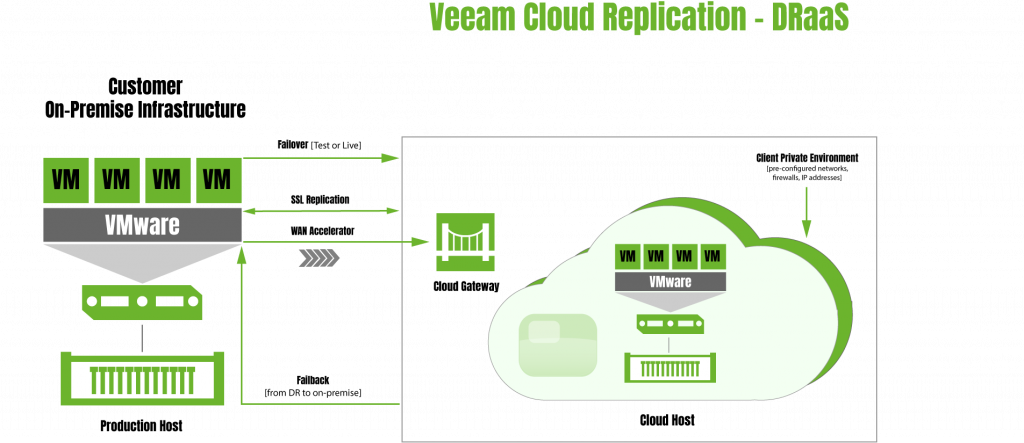 *Please note additional storage will be required based on the retention policies. A virtual data centre (vDC) will be provided to allow for pre-preparation of the DR environment, network configuration, firewall rules, and more.
Hourly invocation charges will be incurred based on DR failover for live testing or actual disaster.
Disaster Recovery from £0.12 per GB
Veeam Cloud Connect Replication
The cost for our DRaaS starts from 12p per GB of data stored, based on the size of the original VM.*