As a Veeam reseller, you can easily integrate Veeam data protection services hosted in our award-winning sustainable liquid-cooled data centres bundled with our hand on expertise.
This will allow you to expand the range of services easily and quickly without additional investments, making you more competitive from day one.
We are confident that our sales and marketing toolbox and unique selling points will enable you to beat the competition on price, performance and reliability.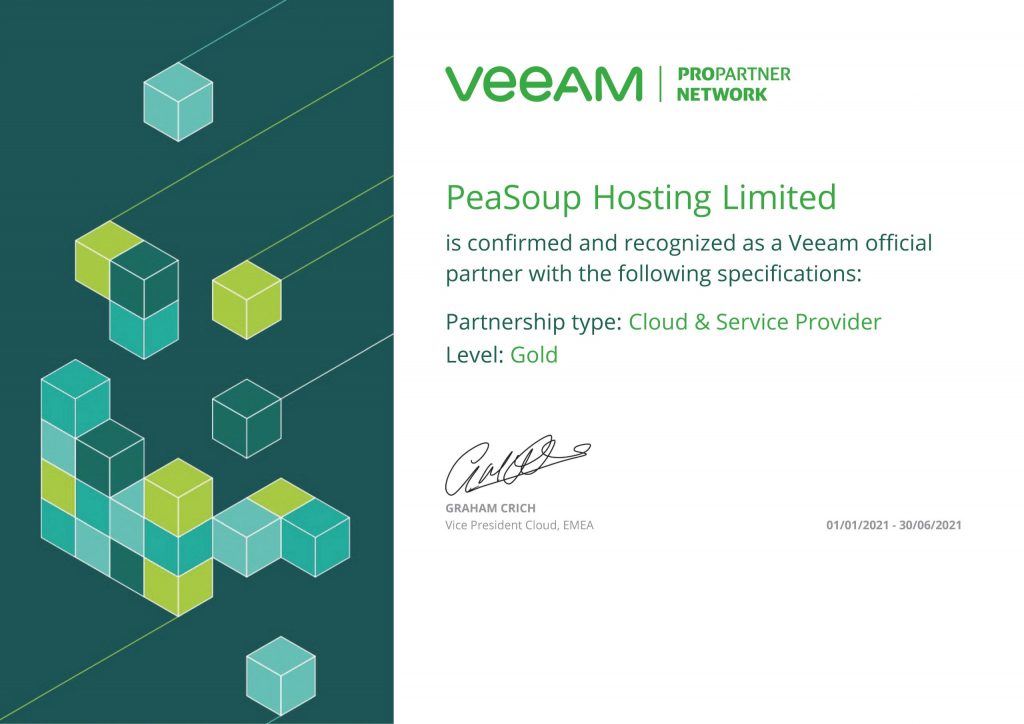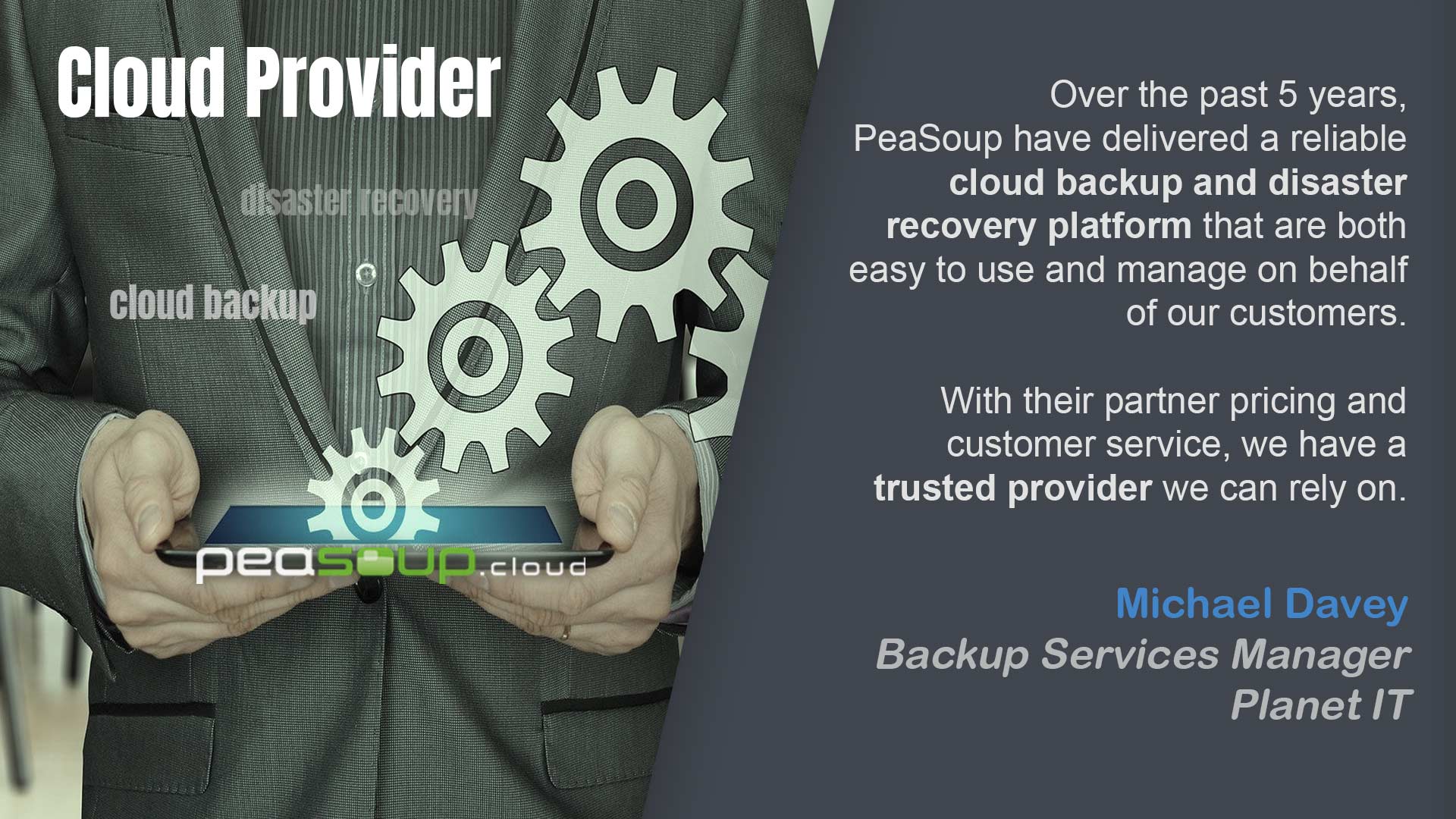 Over the past 5 years, PeaSoup have delivered a reliable cloud backup and disaster recovery platform that both easy to use and manage on behalf of our customers.
With their partner pricing and customer service, we have a trusted provider we can rally on.
Backup Services Manager, Planet IT
Become a Reseller Partner
As a Reseller Partner you will benefit from an extremely competitive discount structure which remains in place for the life-cycle of the contract.
Become a Referral Partner
We work in partnership with you where the customer understands you are working with us to deliver the right solution using the best of breed technology and expertise. We assist and participate in the sales cycle through to the closing of the deal and then we pay you a generous commission based on the value of the deal.