Veeam Cloud Connect (VCC)
Secure and reliable off-site backup for Veeam Backup & Replication.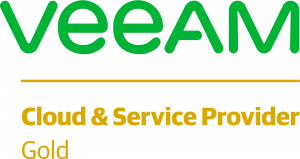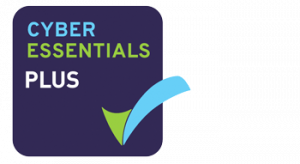 Our Veeam Cloud Connect Customers
Instant Veeam Cloud Connect Activation
It's as easy as selecting PeaSoup as your service provider from Veeam's global network of partners and pointing backup or replica jobs to our cloud with a few simple clicks.
Fast and reliable cloud backup for all your workloads to the cloud
Veeam Cloud Connect helps your business to achieve comprehensive data protection for all workloads — virtual, physical and cloud-based workloads. With Veeam Cloud Connect you're avoiding costly expenses associated with having a second site and/or additional bandwidth.
Get your physical and virtual backups off-site to a hosted cloud repository through a secure SSL connection with no additional Veeam licensing required.
Unlimited capacity and cost savings for long-term data retention on object storage (S3).
Access and recover data in hosted backup repositories directly from the backup console, track cloud repository consumption and receive reminders for hosted storage renewals.
Fast, secure cloud based Disaster Recovery.
This cost-effective and efficient image-based VM replication delivers true cloud-based disaster recovery for all your applications (RTO/RPOs <15 minutes).
Why PeaSoup for Veeam Cloud Connect
Simple Costs
Simplicity is at the heart of PeaSoup. Therefore all services including Veeam Cloud Connect are all-inclusive, including licensing. There are no extra egress, ingress or bandwidth charges.
Individual Approach
You can setup your Veeam Cloud Connect account instantly online or we can help you with your specific business requirements. We at PeaSoup meet your backup needs individually fulfiling specific applications and business recovery objectives.
100% Environmental
Veeam Cloud Connect from PeaSoup uses eco-friendly liquid-cooled data centres. Apart from the environmental benefits, this technology is more resilient and high-performing compare to traditional cloud providers/data centres.
Onboarding & Management
We take an individual yet comprehensive approach when onboarding new clients. Our cloud specialist will be guiding you through all process of setting up, migrating and managing your data.
Customer Support
Our 24/7/365 service desk is included as standard available to you by phone or Zendesk ticketing system. No question is too small.
Engaging with PeaSoup, we aimed to have a replication of all critical services that could be tested and proven in advance without disruption to the live environment and without budgets spiralling out of control.
Pip Hignett
Systems Administrator, Central Scotland Valuation Joint Board
Veeam Cloud Connect licensing. Veeam Cloud Connect Backup and Replication is included within Veeam Availability Suite, Veeam Backup & Replication, Veeam Backup Essentials, and Veeam Agent for Microsoft Windows for all end users at no additional charge and with no additional licensing required. If you're not a existing Veeam customer, PeaSoup can supply you with the right license, priced per-month.
We provide full UK data sovereignty.
Your data is stored in tier 3 UK's data centres only, NOT replicated outside of UK borders.
Your backups can be encrypted, before they are stored in our data centres. If data is encripted, we will NOT have the access to your data.