Data Protection with Veeam
Backup & Recovery
as a Service with PeaSoup
Enterprise-grade data protection for virtualised and non-virtualised workloads.
Backup & recovery service protects your business against any security breaches, malicious deletion, theft and cybercrime, including ransomware.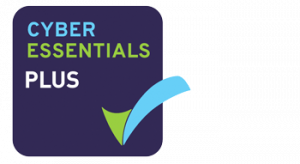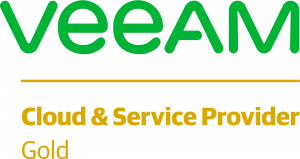 Backup & Recovery as a Service (Cloud Backup) Features & Use Cases
PeaSoup provides a secure, reliable and cost-effective cloud backup protection platform for your backup copy jobs, business data, including Office 365 and more. With this service, in an event of data loss, you can restore it fast and with minimum disruption.
Safeguarding your data is critical nowadays, but doesn't have to be hard nor complex. Backup & Replication is simple to deploy and easy to use and provides backup, recovery and replication for your critical workloads, apps and much more.
When things go wrong, you can restore exactly what you need, like critical data and applications that power your business, from the backup copy. Files can be restored from the file-level and volume-level backups, to their original location or to a new location.
With cloud backup service you can quickly recover an entire system or individual files and folders from backups, replicas, and array or VM snapshots. Or, perform an advanced granular search with individual object recovery for Exchange, SharePoint, Active Directory and SQL.
Veeam replication (Veeam Cloud Connect) bundled with PeaSoup cloud infrastructure means you can build your Backup/DR strategy based on business objectives. Veeam Cloud Connect, with advanced, image-based VM replication, provides fully integrated, fast and secure image-based Backup/DR through PeaSoup cloud.
The "Insider Protection" feature safeguarding you against internal and external threats such as malicious deletion and ransomware. Any removed files are automatically moved to a safe cloud location and separated from your network (air-gapping). These files are not accessible to the customer or system administrators unless access is granted. Insider Protection with PeaSoup is included for seven days.
PeaSoup's air-gapped or "immutable" backups offer a powerful solution for being resilient against ransomware and other malware. Furthermore, having a replica of your backup, stored out of the reach of cyberattacks, utilising controls that ensure deletions or changes cannot happen without strict multi-level approvals.
Cloud backup protects VMs, servers, databases. applications and user data. Effective protection for everything on-premises and in the cloud without the restrictions or complexity of legacy backups.
Your backup jobs are being stored to the cloud using a standard backup repository or S3 type of Object Storage for longer than 12 months retention policies. Thanks to forever-incremental upload effectively providing source-side deduplication, customers incur only minimal cloud-based storage fees for offloaded data.
By moving to the cloud you're removing all the costs associated with legacy backup techniques including software, dedicated on-premise servers, tape recorders and IT admin fees. With Veeam and PeaSoup you pay for the size of storage required only. This is a straight forward consumption model.
Cloud Backup Pricing Calculator
Cloud backup made easy - One storage One price
PeaSoup's cloud storage is suitable for standard, and short & long archiving (depending on your retention policies).
Includes Free Veeam Standard VM Licensing* and the must-have 7 days INSIDER PROTECTION (protects against accidental or malicious backup deletion)
No Hidden Usage Charges
No Ingress/Egress Charges
Full Encryption as standard
*Other Veeam licensing such as Server, Enterprise Plus and Azure Cloud is also available
Simple Costs & Licensing
Protect your business data with Veeam from less than £1 per day.This cloud backup service is designed for your business specifically and depending on operational and legal compliance requirements.
Individual Approach
Security requirements vary from company to company. We at PeaSoup meet your BDR needs individually fulfiling specific applications and business recovery objectives.
100% Environmental
Veeam cloud backup platform uses our eco-friendly liquid-cooled data centres. This technology is more resilient and high-performing compare to traditional cloud providers.
Onboarding & Management
We take an individual yet comprehensive approach when onboarding new clients. Our cloud specialist will be guiding you through all process of setting up, migrating and managing your data.
Customer Support
Our 24/7/365 service desk is included as standard available to you by phone or Zendesk ticketing system. No question is too small.
5TB Free Veeam Cloud Connect
Industry-leading cloud backup. It's free for 30 days so you can try & test fully.
From the initial conversation, on-boarding process, developing the service and responding to support requests, PeaSoup provided nothing but great service.
Kevin Lane
Network Manager, West Park School
Talk to the Backup Expert
Every business is different. By talking to us you can be assured all your backup requirements are covered.